Restoration House as we see it today is the amalgamation of two medieval buildings which were combined in the late 16th or early 17th century to create a mansion house just outside the south east corner of the city wall of Rochester.

It was neither a town house nor a country seat but shared features of both, not least being the political seat of its creator and first owner Henry Clerke. Henry Clerke and his son Francis, both ambitious lawyers, were both elected several times as Royalist members of Parliament for Rochester.
The Civil War during the 1640's led to this property, which was central to their political effectiveness, being sequestered and occupied by Colonel Gibbon, Cromwell's commander in the South East. However with the death of Cromwell in 1658 and the weakness of his son, Royalist forces began plotting to restore the deposed King's son, Charles Stuart, exiled in France and Holland, back onto the throne.

From early 1660 plans were advancing and Rochester being the only crossing of the Medway on the road from Dover to London was a strategic consideration, more so with a large part of the nation's fleet, much expanded under Cromwell, being moored at Chatham Dockyard nearby.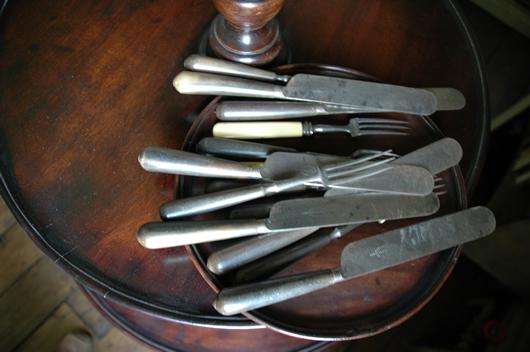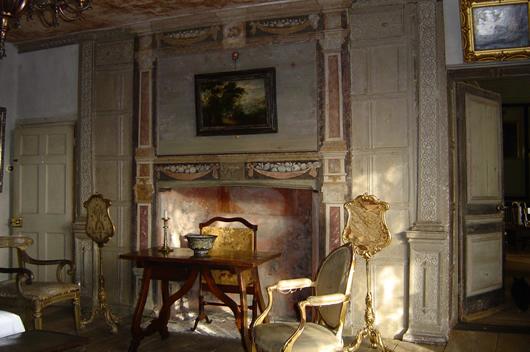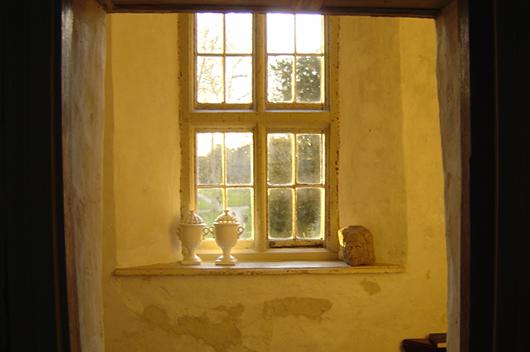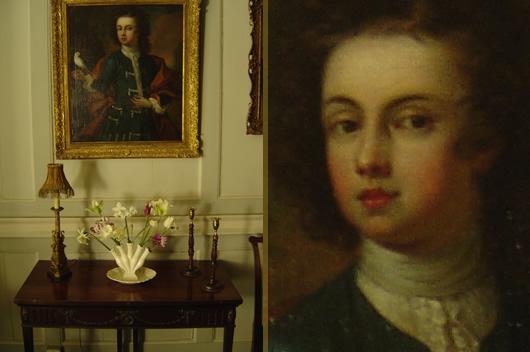 The mansion in the ownership of Royalist Francis Clerke and presumably with the cooperation of Colonel Gibbon, was fitted up to receive the young Charles and to act as his overnight base in Rochester, an important stage on his progress to London. With Charles were his two younger brothers the Dukes of York and Gloucester.
Over the past ten years the present owners of Restoration House have uncovered various parts of the decorative scheme which they believe were "run up" for the occasion. These provide fascinating examples of fashionable mid-17th century Continental taste seen through provincial eyes at a time when such innovations had been quashed by Cromwell. Thus the use of 'French Grey' paint, of paint effect 'marbling' and 'japanning', of the opening up of rooms through 'French doors' cut into earlier partitions were not only introduced for Charles' reception but have miraculously survived under later layers to be now once more revealed.